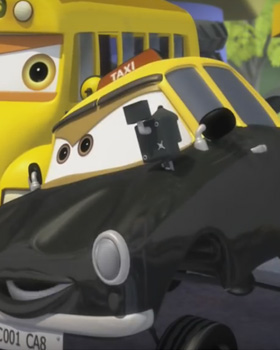 Specification:
3D Animated series in HD
78 x 7 minutes each
Age group 3–  6 yrs.
RAJU THE RICKSHAW
3D Animated series
Movie Story
This HD 3D Animated series features a young, friendly and colorful Rickshaw, popular in India and other Asian Countries. Fondly called Raju, the rickshaw along with his friends, live in a village called Funpur, and get into humorous and difficult situations only to come out fine through witty and clever maneuvers. Short tales of 7 minutes each narrated in 78 episodes, the characters and the locales are an instant hit with pre-schoolers in the 3 to 6 years age group. Easily identifiable characterization and real life situation make this a fun watch even for all in the family, conveying lessons in character building and socially harmonious living. It is for the first time that the popular Auto-rickshaw has been personified to such an extent. (Under license from Kahani World – Canada)
'Distribution rights available for various geographies'.