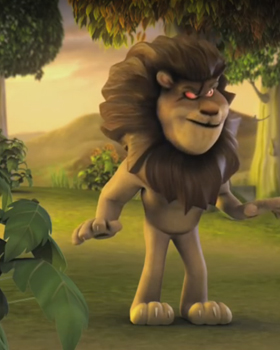 Specification:
3D Animated series in HD
26 x 11 minutes
Age group 5–  7 yrs.
INDIAN FABLES (EK THA JUNGLE)
3D Animated series
Movie Story
This 3D Animated series for children in the 5 to 7 years age group is adapted from the popular Panchatantra animal stories and is incorporated with the teachings of the centuries old Thirukural writings of famed poet and philosopher Thiruvalluvar. It is depicted with popular animals in a jungle, each with their own personalities and ideologies. The adaptation of lessons from the famous book Thirukural, which is a repository of messages for righteous and harmonius living, adds value to this portrayal and makes it unique. Each lesson is adapted into an engrossing and lively episode involving the various jungle characters. Real life characterisation and identifiable situations make it an interesting and entertaining watch…
'Distribution rights available for various geographies'.