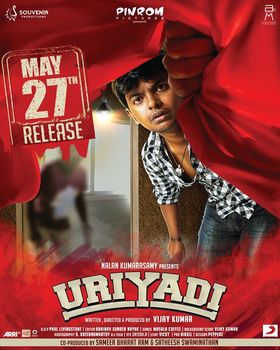 Movie Info
Actors: Vijay Kumar, Mime Gopi
Release Date: 27 May 2016
Country: India
Launguage: Tamil
Uriyadi
Political Action Thriller film
Our Contribution
About Movie
Uriyadi is a 2016 Indian Tamil-language political action thriller film written, directed and produced by Vijay Kumar starring Vijay Kumar himself in the lead role, along with Mime Gopi, Citizen Sivakumar, Chandru Kumar, Henna Bella, Jeyakanth Velu, and Suruli.
The film was released in cinemas on 27 May 2016, to high critical acclaim, with critics providing phenomenal reviews praising its screenplay, direction, originality and realism.It is considered as an unmissable masterpiece and was lauded as one of the best political thrillers in Tamil cinema.
Since its release, Uriyadi has enjoyed a fervent and passionate fan following and Vijay Kumar is held in high regard.