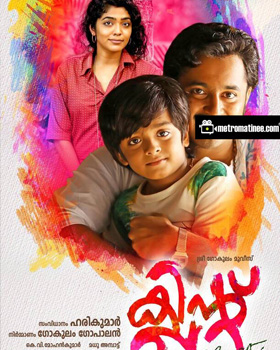 Movie Info
Actors: Master Alok, Rima Kallingal, Unni Mukundan, Vinay Forrt, Renji Panicker, Joy Mathew, K.P.A.C. Lalitha, Salim Kumar, Akshara Kishor.
Country: India
Launguage: Malayalam
Clint
Epic Fantasy Action film
Our Contribution
About Movie
Clint is a 2017 Malayalam language Indian Biographical film directed by Harikumar, starring Master Alok, Rima Kallingal, Unni Mukundan, Joy Mathew and K.P.A.C. Lalitha.
The film is based on Edmund Thomas Clint, an Indian child prodigy known for having drawn over 25,000 paintings during his short life of almost seven years.
The film was premiered on Flowers TV as part of Onam after a month of its theatrical release.