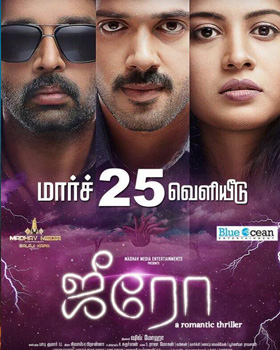 Movie Info
Actors: Ashwin Kakumanu, Sshivada, JD Chakravarthy.
Release Date: 25 March 2016
Genres: Fantasy, Horror
Country: India
Launguage: Tamil
Zero
Historical, Drama
Movie Story
Zero is a 2016 Indian Tamil-language fantasy horror film written and directed by Shiv Mohaa. The film features Ashwin Kakumanu and Sshivada in the leading roles, while JD Chakravarthy plays a pivotal supporting role.